At CalTrac Services we always like to stress the importance of safe electrical practices, including the electrical installation. There can be a few reasons you might want to upgrade your electrical system. Below is a summary of the procedures involved, in order to more clearly understand as to what an electrical panel upgrade is and why it is needed. Let's take a look!
What is An Electrical Panel Upgrade?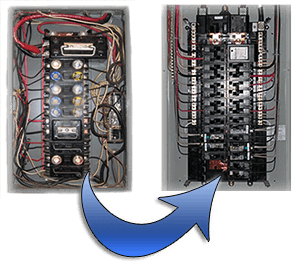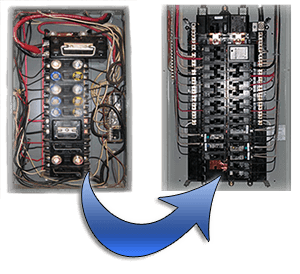 When there is no more space available to add additional circuits or breakers, then you need to upgrade the panel to a new and larger panel or install a sub panel. With a panel upgrade, you get an increase in electrical capacity.
To increase the capacity or space for breakers a panel upgrade is usually required. With standard electrical panels, you can have a variety of space for additional circuits as they come in many different sizes.
The upgrade service is done in order to replace outdated electrical equipment. With the upgrade, the safety and reliability level of your electrical system improves as well. It also adds value to your residence and business apart from giving you peace of mind.
The process of the upgrading involves changing the electrical panel equipment as well as ensuring the grounding is completed properly. When you go for an upgrade, the things that are changed include the distribution panel that comprises of the circuits and breakers in addition to your grounding system.
Call us now for your electrical panel upgrade and get an affordable quote. You can also discuss with us your needs prior to getting the quote and our services.
Other Related Procedures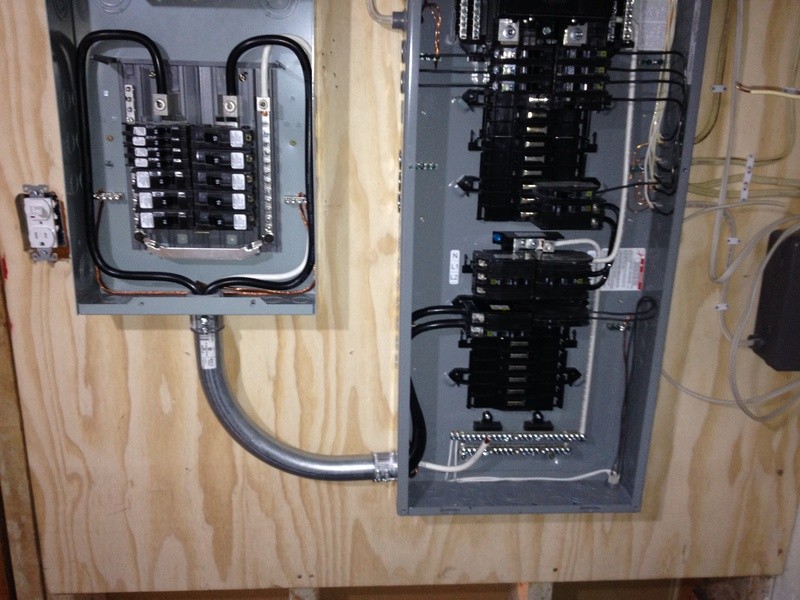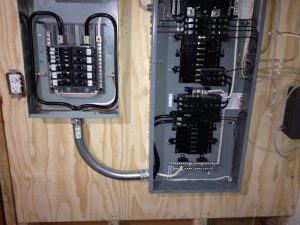 It is worth noting as well that along with upgrading an electrical panel there is the procedure of installing a subpanel and upgrading your service or service change. A subpanel is usually done for one of two reason – One to include power in a different location, such as a garage. And two to create additional circuits or space without a panel upgrade. A service change or upgrade is the process of updating the line coming into your house and meter. This is usually done in order to increase ampacity or to remove overhead lines. More on each subject can be read in their appropriate articles.
Main Electrical Service and Panel
The main panel exists where the primary source is distributed to the branch circuits throughout your residence or commercial area.
Why Upgrades Are Needed?
Often it happens that with an old panel there are limitations on available space to add circuits. There is also the hazard of older equipment becoming obsolete or unsafe to continue to use.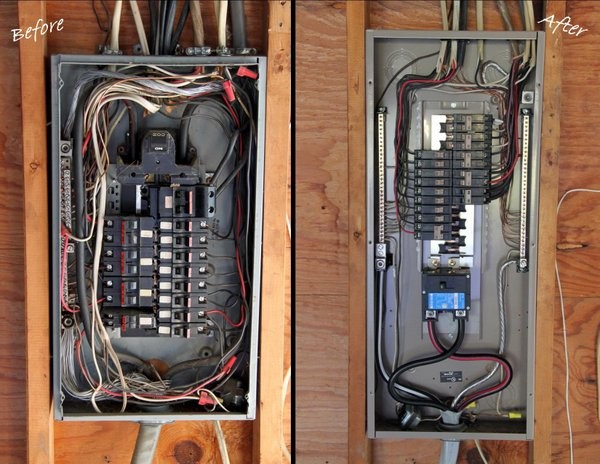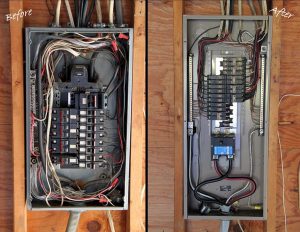 Caltrac's Professional Services
The professionals at Caltrac use only the highest quality panels to satisfy the customers. Use our services to be rest assured that you are in safe hands. Call us @ 403-651-2621 and get your free estimate.