The basement is an essential section of houses in Calgary.
As a homeowner, you and your family can get substantial value from this space by using it as a safe storage, a den, a gym room, or a game room for your children.
Moreover, you can get more relaxation in your house by converting its lower ground floor into an additional living room or a comfortable and warm bedroom.
However, as the years pass, you tend to neglect that key area in your residential property.
Hectic career and family life could get in the way of getting your long-planned basement renovation project realized.
Hence, like most homeowners, that extra room in your home is relegated into a cold and leaky area.
Your basement ends up just taking up space and not providing any value to you and your family.
But through your determination to get that Calgary basement renovation agenda into a reality, and by devoting time and financial resources to this plan, you can surely make it possible.
With your basement remodeling project in the cards, you can find yourself in the right position by considering the advantages of availing the help of professionals.
They will help you undertake your home improvement project with peace of mind and ease.
4 Benefits of Availing Professional Home Remodeling Services
As a homeowner living in Calgary, you can fulfill your intention of getting a smooth-sailing basement renovation project since you have available professional help at your disposal.
By paying for the services of a professional remodeling contractor, you won't have to worry about much besides what designs you are wanting. Even this an experience contractor can help with. Showing your past work images or help with suggestions. This can be a better option than a do-it-yourself (DIY) basement development, especially if you are unsure of all the aspects involved in making a final product come together.
There are always issues that arise, and if you are unsure how to deal with, you want to be sure your contractor will know. Sometimes some problems can change your design or will need to be adjusted. These are things to keep in mind with any project, in the beginning, and during.
You will inevitably not fail in obtaining your desire to get professional results guaranteed by the specialized expertise of basement remodeling service providers.
Here are some of the advantages you will get:
a) You will appreciate the efficiency of these professionals and desirable outcomes.
For one, Calgary basement renovation specialists deliver effectually. They know precisely how to handle all of the possible problems that entail basement remodeling.
Among these special considerations are generating an acceptable amount of light often without any windows, and the common moisture dilemmas in the lower ground floor of a residential property.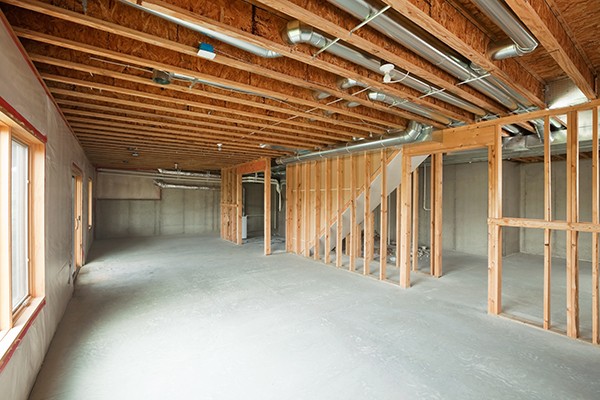 Unlike if you engage in DIY basement remodeling, professional basement developers can give you more optimal results.
Thus, you do not have to worry about second-rate outcomes that make your basement useless and leave you fretting.
b) Specialists can guarantee you timely completion of the basement remodeling project.
If you opt for the service of basement renovation contractors based here in Calgary, you do not have to wait for years or months to complete your remodeling project.
These specialists and designers can finish the job of developing your lower ground floor in just three weeks or less than a month.
You will feel peace of mind since these professional home developers have access to all the appropriate tools.
Plus, they have considerable experience in performing home renovation tasks. You and your family can, therefore, enjoy using your basement sooner.
c) You can free yourself from handling the paperwork because they will be the ones to do it for you.
Calgary basement renovation contractors possess in-depth knowledge about the building codes in this city.
These critical laws govern basement remodeling, and they are meant to guarantee the safety of the residents.
Reliable renovation professionals can aid their clients like you in getting all the necessary paperwork done before beginning the remodeling project.
Furthermore, they possess the correct trade licenses, electrical contractor, or plumbing, as well as the proper business license to operate in your area.
Thus, you can feel assured with regards to getting the signed permits and following the set of laws that pertain to how buildings in Calgary should be constructed or designed.
d) Your fully finished basement can facilitate the surge in the value of your house.
In the future, you may decide to sell your home.
You will feel happy to know that, since you are going with the services of a professional home remodeling contractor, the value of your residential property can increase.
This auspicious event happens if your service provider performed their job professionally and up to the code.
Moreover, the return of investment offered by this increased home value can compensate later on for your expenses of hiring basement renovation contractors.
As you can see, you can expect a win-win scenario if you avail of the services of these home remodeling service providers.
3 Essential Documents to Consider for Your Basement Renovation Project
Once you have considered the suitable Calgary basement renovation contractor that will help you in your project, you should not forget to secure these three essential documents.
They are essential when undertaking basement remodeling projects:
A) A Written Contract Including the Project's Cost and Time Frame
When collaborating with a basement developer, you must have a written agreement that you and your service provider will have signed.
This document is significant for your protection. It lucidly indicates the obligations agreed by yourself and your basement remodeling contractor.
In this written contract, you should find the clauses indicating the responsibilities of both you and your service provider. It should consist of the breakdown of the tasks.
Furthermore, this signed agreement should include the scope of work, the schedule of the commencement and completion dates of the renovation project, and the final cost.
Through the written contract, you get the security that you will have the financial safeguard of insurance if something negative happens to the workers in your house.
Plus, you will have recourse if your basement renovation contractor happens to be a shady firm.
This company is the type that, after completing an inferior job, suddenly runs away with your hard-earned money.
Keep in mind that you should not feel tempted with cash-only transactions, too, because they are risky.
These deals are suspicious, and crooked and disreputable contractors usually offer them.
B) Certificate of Compliance with Insurance and Licensing
To relish that peace of mind throughout your basement remodeling project, you must have your home insurance and your basement renovation contractor's insurance in place.
Therefore, the Calgary basement renovation contractor you will hire should have insurance against injuries to the members of the public and their workers.
You should ask for their certificate of general liability insurance and workers' compensation insurances.
These essential documents indicate your service provider's responsibilities that relate to property damage, noise, and maintaining a clean work area.
These certifications also stipulate your basement renovation contractor's public liability and accountability to possible physical injuries of the workers.
C) A Written Warranty on Materials, Design, and Workmanship
You certainly do not want to be troubled by disputes that could arise between you and your basement renovation service provider.
Hence, you must hire a Calgary basement renovation contractor that supports their promises with a written warranty.
In this document, the basement developer informs you about the materials they will use in remodeling the lower ground floor of your residential property.
Moreover, they will clearly define their expertise and craftsmanship in designing your basement, as well as the duration of their work.
You should keep in mind that your contractor should furnish you with warranty documents from the manufacturers of the materials or products they will use.
Plus, you should find their contact information in the file just in case you need help in resolving any related predicaments.
4 Ways on How You Can Secure the Service of Trustworthy Contractors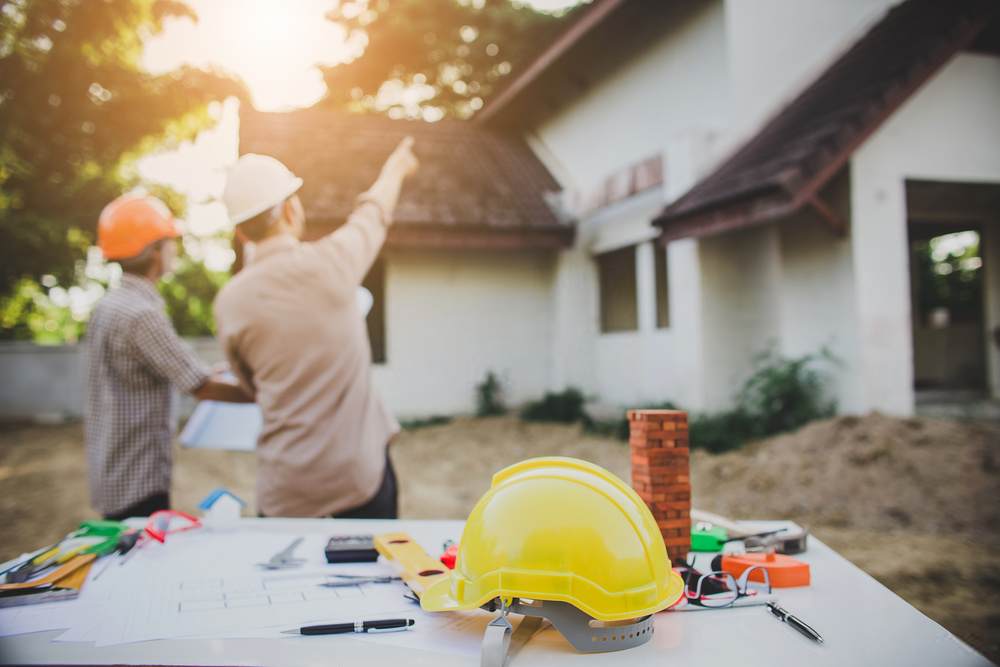 By now, you understand that the key to obtaining the basement of your dreams is through selecting a seasoned and dependable Calgary basement renovation contractor.
There are four strategies on how you can find this respectable home remodeling service provider:
1. Check if your basement renovation specialists have registered with the Workers' Compensation Board – Alberta.
You can find an agreeable contractor through the Workers' Compensation Board – Alberta.
Coordinating with this bureau can also help you ensure that your home remodeling service provider is a part of the program of the government.
Therefore, you can feel safe against considerable financial risks and the illegality of not obtaining the required written contract.
2. Conduct a one-on-one interview with your potential basement developer.
Through this invaluable measure, you can obtain information about how well you will be able to talk to your service provider during your basement's remodeling process.
You can undertake this question-and-answer session once you have performed your homework in drawing up a shortlist of Calgary basement renovation contractors.
3. Seek recommendations from family members and friends.
Your brother and his family may have had their basement remodeling project completed recently. Moreover, your friendly neighbor may have also had the same job done.
If you see these people near and dear to you looking pleased with their newly renovated basement, then they can surely give you sound advice regarding their basement renovation service provider.
You can get significant recommendations from them regarding which basement developer to hire.
In this way, you can feel assured that you will also end up with positive and satisfying results.
4. Read online reviews and testimonials about basement renovation specialists.
In today's world, the Internet has been the go-to place of homeowners like you who intend to refurbish their basements.
You can surely find a reliable basement remodeling specialist through carefully reading the reviews published online.
These informative websites can aid you in establishing the dependability, experience, proficiency, and availability of a basement renovation service provider.
Following these guidelines will undoubtedly help you in securing a dependable and trustworthy basement renovation contractor.
These home remodeling professionals will give you confidence that they are appropriately insured.
They will cover any damages if anything goes awry during your basement upgrade as well.
Hence, you and your family can feel composed throughout the entire duration of the basement renovation project.
With the aid of Calgary basement renovation experts, you can guarantee that you can look forward to a relaxing, newly renovated basement.