Are you a homeowner here in Calgary for more than ten years? Have you been thinking about hiring a Calgary electrical contractor lately due to the flickering lights in your house?
Do not worry because you are not alone. Your situation as a homeowner is common, especially among people who possess old residential properties.
As the years pass, you may not have thought about replacing the electrical panel and the wirings in your aging home.
It may be because you have been busy with your career and family life. Thus, these essential home maintenance requirements have not been a component of your priorities.
Usually, homeowners feel assured in their use of electrical systems daily for such a wide range of various activities and tasks. Hence, they take the electrical panel and wirings for granted.
However, you should keep in mind that electrical systems, when left unmaintained for a long time, are incredibly hazardous.
You will feel inconvenienced not only by that flickering light but also by various worse home troubles. But it is never too late.
Being well-informed and updated nowadays with regards to the upkeep of the electrical system of your home can surely help.
It would be best to learn more about the primary component of your house's electrical system: The electrical panel.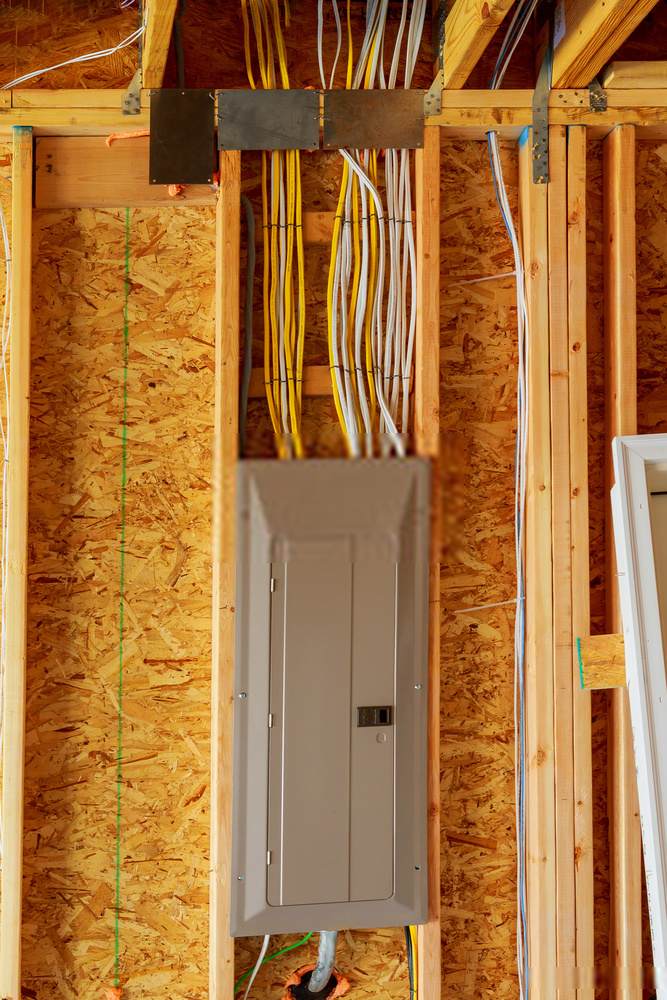 Significant Role of the Electrical Panel in a Residential Property
As a Calgary residential property owner, you may not be an expert when it comes to the electrical aspects of houses.
Hence, you surely need to obtain the assistance of a Calgary electrical contractor.
But first, it would be beneficial if you learn about the root cause of those unstable circuits. They negatively affect your home's lighting system and give you that panicked feeling.
Your home features an electrical panel. This device is the heart of the electrical system of your house.
It is the source from which electricity flows steadily throughout your residential property.
Bear in mind that the electrical panel, along with the circuit breakers, is vital to be in sound condition all the time.
It is because of the safety of your house, home appliances, and, most of all, you and your family depend on it.
Since you have owned your house for over ten years, the level of protection that your electrical panel possesses decreases.
Therefore, you need to have this device upgraded.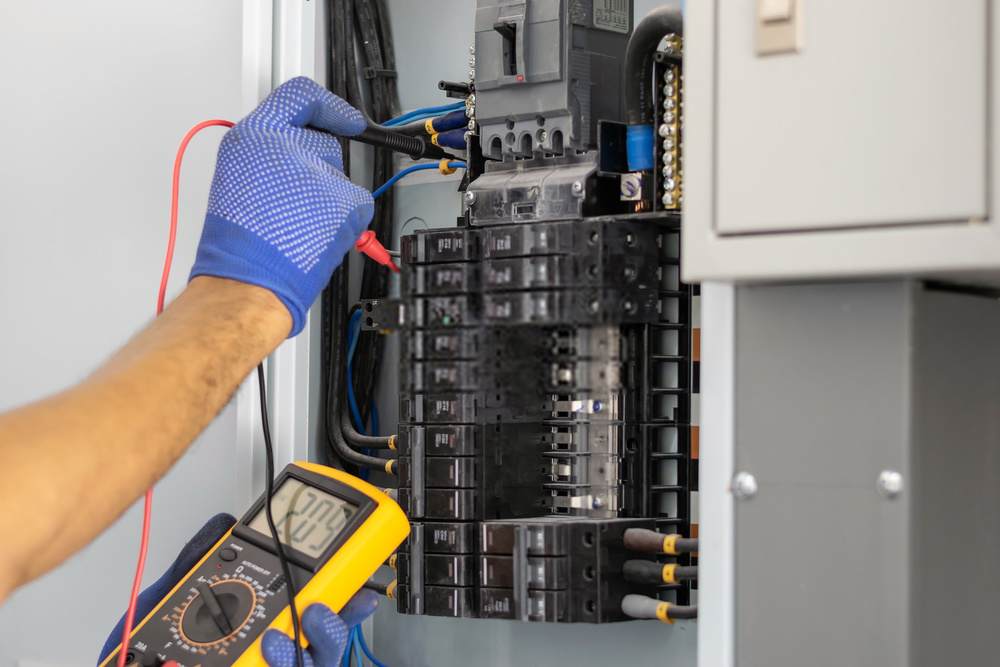 Why It Is Vital to Have Your Home's Electrical Panel Overhauled
Old houses in Calgary, particularly those constructed more than two decades ago, usually possess an obsolete and hazardous electrical panel model.
Your old house most likely features a fuse box. This kind of electrical panel functions similarly as a contemporary circuit breaker.
Nevertheless, did you know that fuse boxes can be susceptible? Furthermore, you need to replace them every time one malfunctions.
On the other hand, upon being tripped, circuit breakers merely require to have a switch reset.
As a homeowner, you may feel worried if you learn that the circuit itself can become hazardous if the person before incorrectly installed it.
The flickering lights and old electrical panel of your home are not only the risks which you should be cautious.
Your electricity source causing your home appliances not to run at full power is also a hazard.
Plus, the circuit breaker may be continually tripping, and you may encounter non-grounded outlets around your house.
Thus, the inspection and alteration of the electrical system and electrical panel of your house is mandatory.
By keeping the electrical system of your home well-maintained, you can prevent the hazard of fire.
The electrical inspectors conduct these critical electrical safety examinations. They will periodically check and look for any potential fire dangers and electric shock risks.
Moreover, the periodic electrical inspection highlights any dearth of earthing or bonding and identifies any defective electrical work.
The electrical inspectors will reveal if any of your electrical circuits or equipment is overloaded, as well.
You can feel peace of mind when you learn how Calgary electrical contractors can assist you with these common electrical issues in your home.
Essential Role of Electrical Experts in Calgary
Home safety is a top priority of residential property owners like you. Electrical service providers can help by offering all kinds of services to fix and address your concerns.
The electrical contractors based in Calgary consist of a team of licensed electricians. They can assist with electrical panels in old residential properties.
They aid you by not compromising on safety, increasing protection, and improving the power in your home using the best practices in the industry.
These electrical experts make sure that they perform the electrical panel upgrade safely and efficiently.
Panel upgrade experts can usually complete the changes in the electrical device within one working day.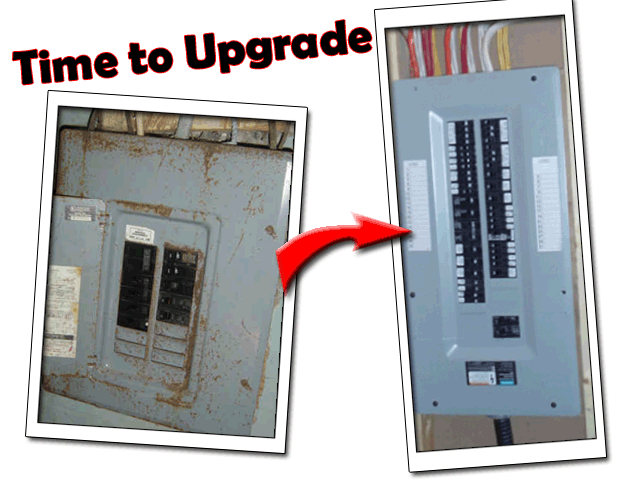 This benefit means that you will have the power restored in your home on the same day. Furthermore, these service providers employ expert technicians who use high-quality materials.
You can benefit from the aid of electrical contractors that work hard to deliver only the best service to their customers.
Therefore, you can take advantage of the electrical installation that appears fantastic and, above all, lasts a lifetime.
Flickering lights and unstable electrical circuit will, hence, become a thing of the past. They will be a crucial homeownership lesson for you and your family.
It is also advantageous if you learn how electrical contractors perform their jobs.
In this manner, you will be more aware of how they can help you resolve the electrical concerns of your house.
How Electrical Contractors Perform Panel Refurbishment and Service Change
When you have finally decided to seek the services of a Calgary electrical contractor, you will discover that they would replace the whole breaker box.
Depending on the circumstances, these technical experts will recommend reusing individual breakers.
Electrical service experts also improve the power capacity of your home by changing the existing wires and adding new circuits and wirings that are of higher standards.
Some electrical systems of old houses may still contain aluminum wiring. This electrical material was used very widely during the 1960s and 1970s.
Aluminum wiring is safe to use for shorter times, but it possesses a brief lifespan. Today, it is not recommended for use anymore because aluminum oxidizes very fast.
Once the aluminum wiring starts to rust or corrode, it can put your home at risk of an electrical fire.
Hence, through the assistance of electrical contractors, they can determine if your home necessitates new wiring or just partial re-wiring.
These electrical inspectors will carry out tests on fixed electrical work and wiring, making sure that they are safe.
If the wires get enhanced, the electrical contractors will check the associated circuit breaker. In this manner, they can guarantee that it can support the power connection.
Otherwise, they will upgrade the circuit breaker as well.
Aside from the tubes and the aluminum wirings, these electrical professionals also replace obsolete elements like knobs with more updated and secure systems.
In your home, there are also power outlets that are near the water sources like bathtubs and sinks.
The electrical experts will give them ground fault circuit interrupter (GFCI) breakers if they do not possess them yet. GFCI breakers are significant safety devices.
They will trip the breaker in the presence of even small amounts of liquid.
The electrical professionals make sure that the power is disconnected, if necessary, while their work is on-going.
They will furnish you with a schedule of circuits, which is vital for a residential property.
Besides the electrical panel and wirings upgrade, you can also take advantage of the other services that Calgary electrical contractors provide.
Other Key Services of Electrical Experts That Benefit Homeowners
Some electrical contractors in Calgary offer electrical panel inspection and detailed estimate free of charge.
These service providers will evaluate your existing electrical panel and review your intended electrical requirements.
Is your home getting a power-intensive hot tub? Are you anxious about loose or burnt connections in your electrical wirings?
Or would you like to enhance the strength of the circuit in your home? All these matters that involve electricity are areas of specializations of electrical contractors.
Besides working effectively in keeping your electrical panel up-to-date and safe, these electrical experts can attend to your other needs.
Do you need to replace a 60-amp electrical panel with a new 100-amp panel? Or, perhaps want to upgrade to a 200 amp service? Some people want to move their overhead lines or add a garage service. All are very doable options.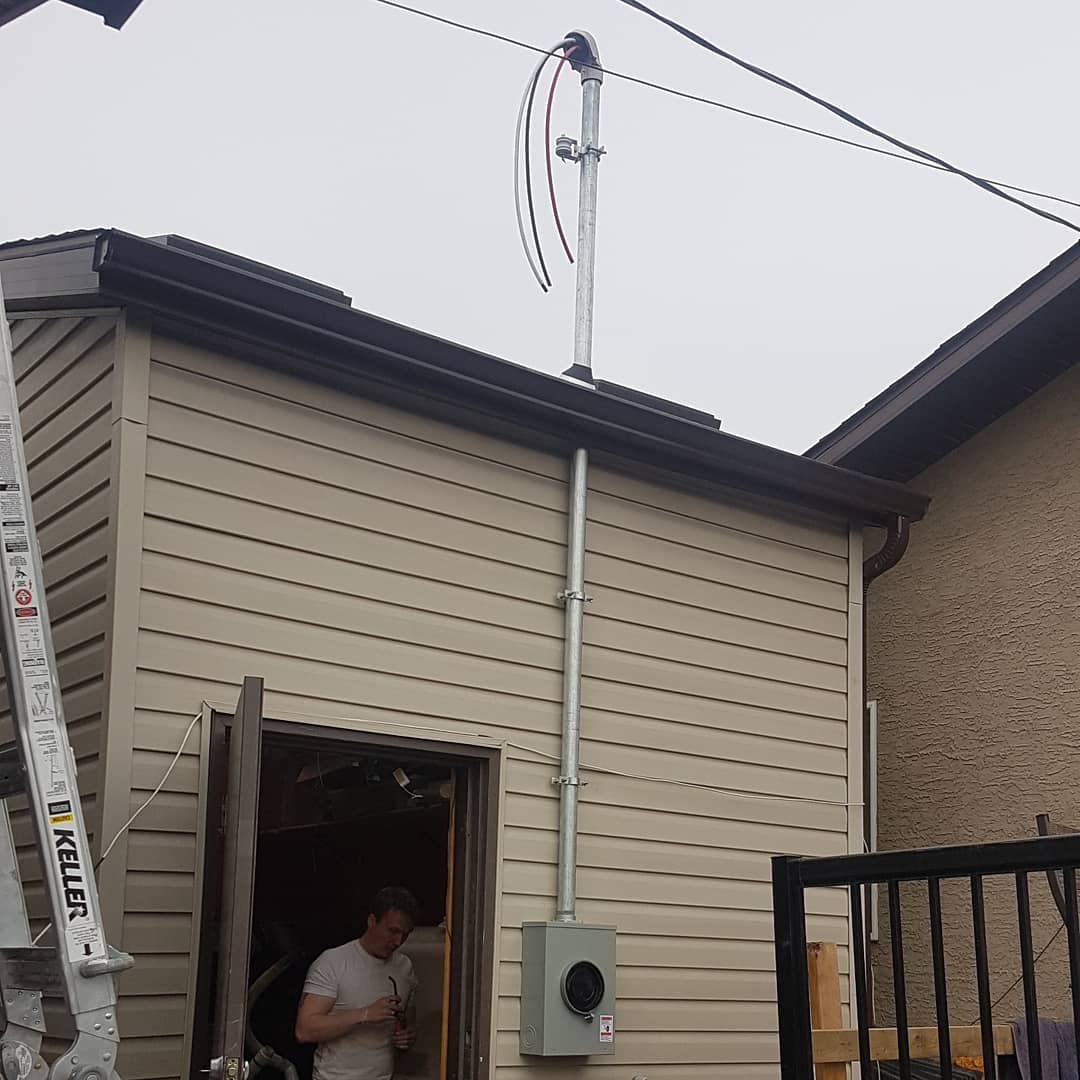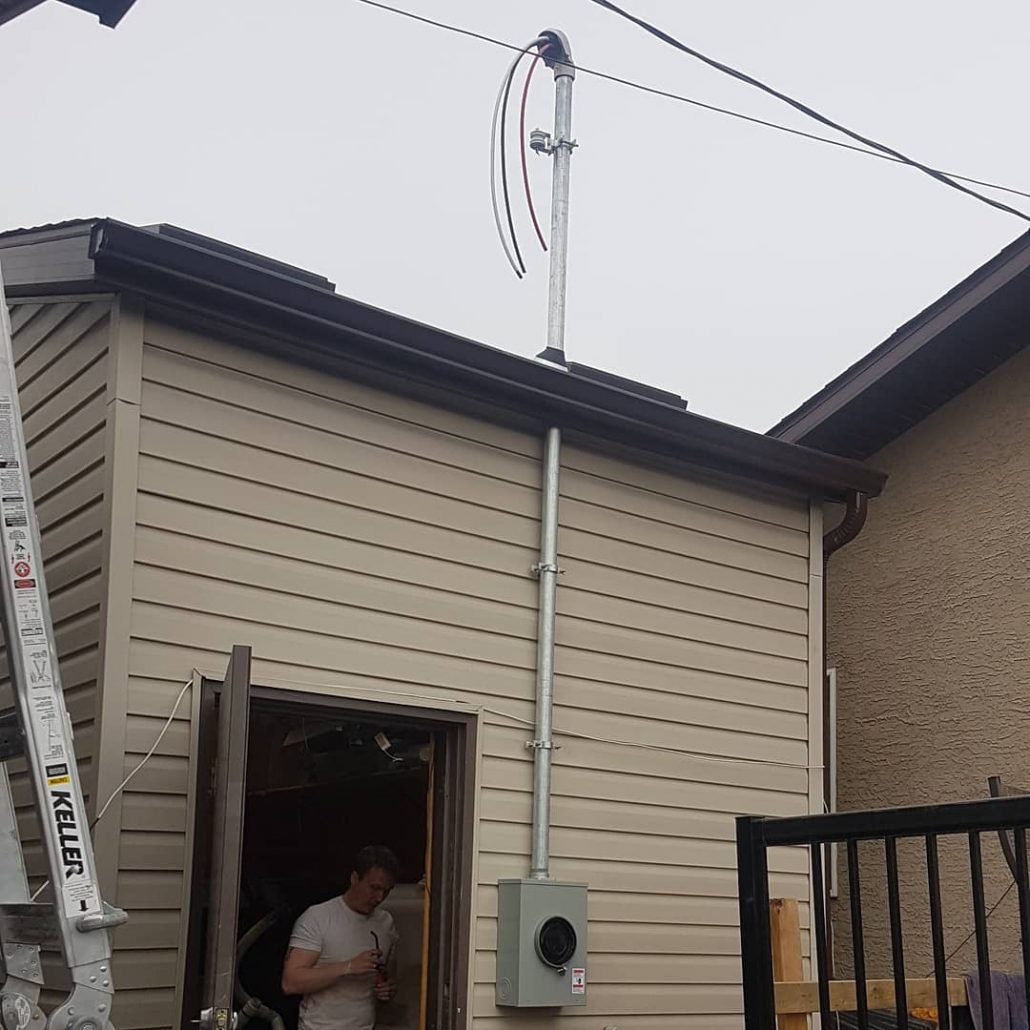 A quality Calgary electrical contractor can help you by supplying and installing all the required equipment.
Aside from providing a larger electrical panel for your home's future expansion, these specialists also install new outlets.
In this manner, you will benefit from a stronger and more consistent power flow.
Besides those for residences, electrical contractors also offer services for other types of buildings.
If you are a business owner, you may want to seek the commercial, industrial, and institutional offerings of these companies.
They provide repair, automation, installation, and lighting design solutions, as well.
Some electrical expert service providers offer 24-hour emergency services, just in case you suddenly experience power problems associated with your electrical system.
Aside from the needs of your business or home, some firms also cater to customers requiring environmentally friendly services and those that can resolve computer and network problems.
If you are a professional or a parent with a hectic work schedule, most first-rate Calgary electrical contractors can make things easy for you.
They can manage the scheduling of their service to your home within the outskirts of the cosmopolitan Alberta city.
Learning about paying for the service of electrical contractors can also help you avail their services with peace of mind because you get to prepare a budget.
Financing Electrical Device Upgrades in Residential Properties
You may find yourself pleased if you happen to encounter the most reputable Calgary electrical contractor that offers professional service.
Some of these companies have been in operations for several decades already. Hence, you can expect to feel 100-percent entirely satisfied with their provision of dedicated service.
You will not have complaints with their installation of properly-sized electrical panels and premium-quality protective devices.
You may find their correct grounding and bonding of metal pipework superb, as well.
Plus, you will feel happy with how these electrical contractors bring the installation up to the current code.
Other firms offer a one-year limited warranty on labor and the guarantee of manufacturers on the materials.