Electrical code has continuously upgraded and enhanced throughout the decades since 1927 first edition of CEC.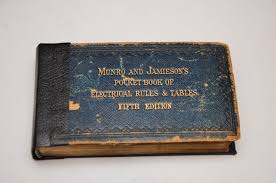 2018 is here and with it comes the 24th updated version of the code book. There has been a lot of changes, updates, as well as deletions. Below we will go through a lot of the major alterations.
Let's take a look
Rules 16-300 through 16-350, and Table 60 – Power over Ethernet rules have been added due to the increasing power that is able to be transferred through data cables.
Subrule 4-028(2) now mandates that an identified conductor be installed at each manual or automatic control location – Identified conductor is used instead of a neutral. With this code rule it will be required to have a nuetral
Section 10 has been reduced from 15 pages to 8 pages and has been given a overhaul to organize it in a more logical sense.
TR receptacles required in additional occupancy types – Tamper resistant receptacles will be required in additional areas besides dweiling units and child care facilities. These will include hotel, preschools, and elementary schools
GFCI protection required – Ground fault protection will be required for section 62 heating devices located near showers and in bathrooms.