Caltrac Services is undoubtedly a big name in panel upgrades whether for residential or commercial – it becomes our clients' first most choice, which is why we are always approached by the old and new customers. Come to visit and discuss with us about your home panel electrical panel upgrades. To help you clearly understand as to what is an electrical panel upgrade is and why it is needed, here we let you know all about the electrical service panel upgrade. Let's learn it.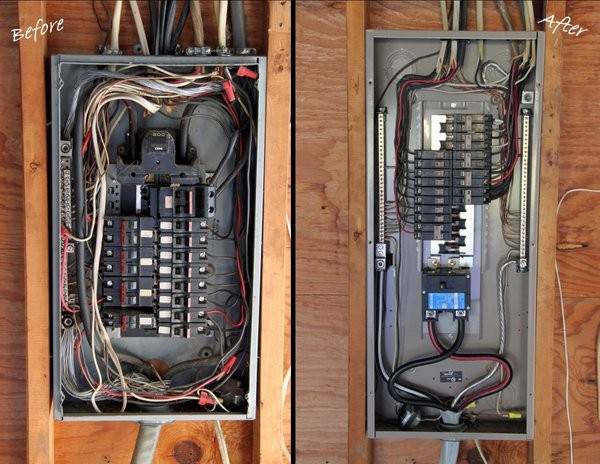 What is An Electrical Panel Upgrade?
When there is no more space available to add additional circuits or breakers, then you need to upgrade the panel to a new and larger panel or install a sub panel. With a panel upgrade, you get an increase in electrical capacity.
When the electrical service panel is upgraded or changed, the capacity is increased. With standard electrical panels, you get 100, 150, 200, 325, 400, 600 or 800 amps of power and it also allows you to add more circuits to the panel.
The upgrade service is done in order to replace the outdated electrical panel equipment. With the upgradtion, the safety and reliability level of your electrical system improves. Besides, it adds true values to your residence and business apart from giving you a full peace of mind.
The process of the upgradation involves the change of the electrical panel equipment. When you go for an upgrade, the things which are changed include the meter with all the cables, connections within the grid on the structure, the distribution panel that comprises of the circuits and breakers in addition to your grounding system.
Call us now for your electrical panel upgrade and get an affordable quote. You can also discuss with us your needs prior to getting the quote and our services.
Main Electrical Service and Panel
The main panel exists where the primary source is distributed to the branch circuits throughout your residence or commercial area.
Why Upgrades Are Needed?
Often it happens that the old main panels are bound for limitations on available space to add circuits. Besides there are a number of old panels which are of poor quality and soon stop working so you need to get them replaced.
Your residential panel needs to be upgraded in order to increase the capacity of your existing electrical service.You need to upgrade or replace the panel when there is a need to alleviate a problem with the existing panel.
Caltrac's Professional Services
The professionals at Caltrac use only the highest quality panels to satisfy the customers. Use our services to be rest assured that you are in safer hands.