A new deck can be a valuable extension to your home. If you do not have one yet, you should consider adding it to your home. After all, with the fantastic summer weather, there is little reason to stay at home all the time. Adding a deck to your house can be useful in many ways.
If your house is not large enough to hold a large meeting or event, a deck can give you more space to entertain your guests. It can also provide some privacy with the right handrail or fence; a deck can help define spaces and provide more privacy than you currently have.
If you are thinking to add a deck to your house but worried about the huge amount you would have to invest, we have got you covered. We can offer you a terrace that will work for your home and your budget and your lifestyle needs.
Caltrac are deck contractors in Calgary who offer you a solid price to complete your project on a written budget with all necessary materials and labor and we install all types of deck products on the market, whether they are the different types of composite or PVC terraces, covered with vinyl or wood. If you prefer the natural grain, texture and color of a real wood floor, maintenance is not a problem. We use high pressure treated wood and cedar products from the best Calgary wood dealers.
We strongly encourage you to speak with one of our expert and experienced members at Caltrac who will help you finalize the design you want. If you have difficulty making a decision on what works best for your home, we can offer expert advice and design options. We are experienced construction contractors and can guide you through the process to help you choose the best design, materials, finishes and extras.
Popular Decking Materials
Wood Decks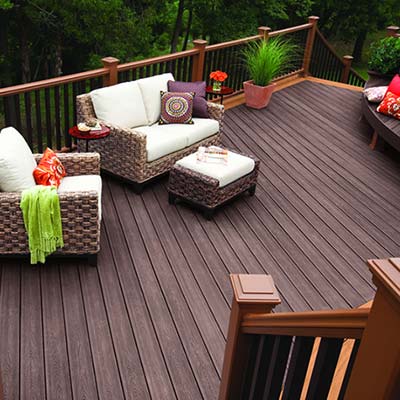 Adding a wood deck is one of the easiest and most inexpensive ways to add value to your home. Even if you're not looking to sell your home in the near future, a wood deck will certainly be a great outdoor entertainment addition to your property!
Composite Decks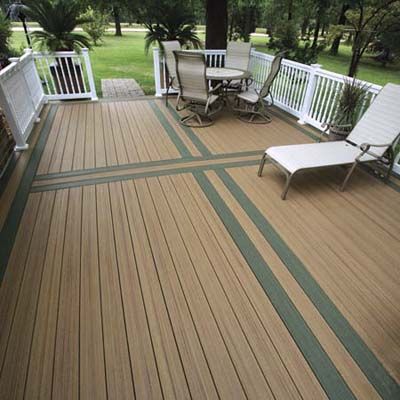 Long the go-to material, wood is increasingly being replaced by composite decking as the material of choice for outdoor spaces. Caltrac works with some of the best manufacturers of composite materials to ensure we pass along lasting products to our customers.
Caltrac Services is happy to arrange a free consultation, either personally on the project site or by phone. Caltrac Services are the deck builders in Calgary who try to understand the needs and visions of our clients. Our professional staff will work with you to design the project to your specifications. We will provide you with documentation of the products available so that you can make a selection of materials with knowledge. We are proud of every project we make. We endure that the final product is according to the wish of our customer. If you live in Calgary and need our services, we will ensure that you will be satisfied with the first meeting until your project expires!