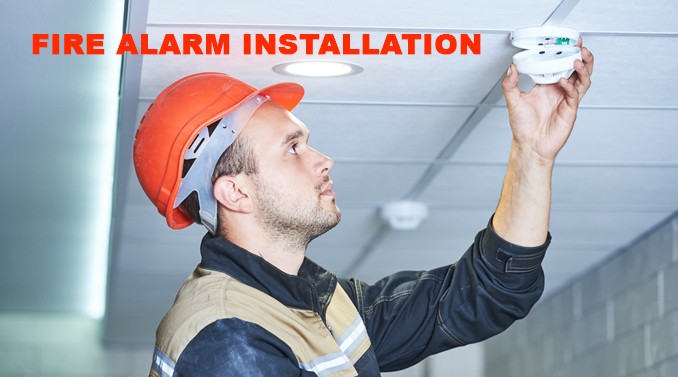 Fire alarm is the most important need of any commercial and business places. Installation of fire alarms helps the commercial buildings to be protective from the dangers. No matter if you need a system to be added or you want a new system to be designed and installed, Caltrac has all services to offer you.
We do all from designing to the installation to the engineering and manufacturing the verification process. Caltrac has been supremely active in providing the services for fire alarms including installation, monitoring, maintenance and inspection.
For more than 30 years onwards, we have been endowing our prestigious customers with superlative services (we do not claim it rather our satisfied customers say the same). No matter if the sprinkler system is installed by our team or another contractor, we can nonetheless provide you the fire alarm system to help keep your business and your commercial property safe from the expected or unexpected dangers.
This way, you will not stumble upon any kind of worries by working with multiple companies when the matter of safety of your building from the threat of fire is there.
The new FireLit technology has been in place now, as it is for conventional and intelligent fire alarms, and it has progressively enhanced over the years. Thus the system, you will have from us, will be customer friendly and designed to keep your building and your employees safe. We understand the dangers and risks, that is why we provide you the most experienced and skilled technicians who are factory trained to do the fire alarm installation and inspection services.
We are not only licensed but also certified, so you can be rest assured while working with us.
Why to Pay Fire Inspection Fine Again When You Have Caltrac Services on Board?
Obviously you must have been tired of failing the fire inspections over and over again. Besides, each citation costs money and time. Get Canada's largest and most experienced fire alarm installation and repair company on board i.e. Caltrac Services to do the honor. Hiring us will leave you stop worrying about getting your system up to the code.
You do not need to tell our experts about the codes, etc., as they know their job. They are well aware of your city's codes inside and out and they will design, install and maintain the system according to the codes required to be followed. This clearly means that there would be no fines, no violations and no worries at all.
We know that accidents happen. Thus you need to show trust on us about the fire alarm system we have installed at your place.
It will protect you when a fire threatens your staff and your building.
It means you will save thousands of dollars and damages with our safety and protection.
No more wait at all. Pick up the phone, dial 403-651-2621 and call to talk with our experts who will give you proper advice and quote.
You can also reach us by filling up the online form.