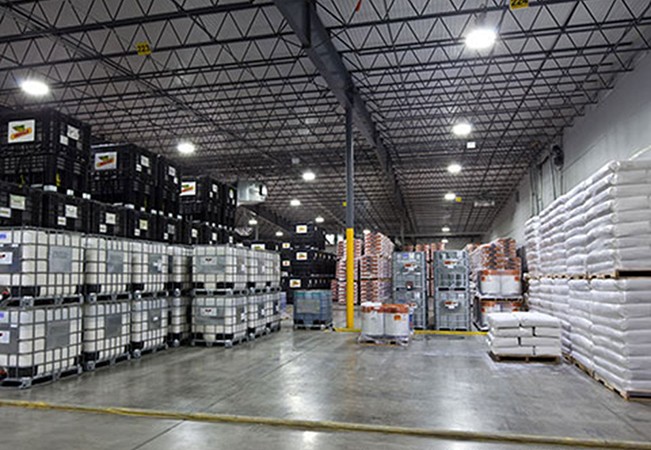 Well, the fact remains that warehouse and commercial places are always large and often it happens that the lightning levels happen to be low out there or they are equipped with some outdated lightning installed like metal highlights, high pressure sodium and T12 fluorescent fixtures. To overcome these outdated lightning, it is the high time to use the cost-efficient LED lights instead.
No matter your ceiling is 50 feet or 10 feet high, we have the lights to fit your budget and space. There are plenty of options available to go for such as T5 high bays, new metal highlights and LEDs. They carry a lot of advantages such as lights start immediately, low energy cost and no high maintenance costs at all.
What is High Bay Lightning?
When a large indoor space is in need to be illuminated, the use of high bay lightning comes into effect. The larger spaces such as warehouses, manufacturing facilities, larger department stores, gymnasiums, factories and the spaces like these are always in need of high bay lightning since they cover huge vertical as well as horizontal space. It certainly requires powerful lightning in order to provide the appropriate foot-candle levels to aptly illuminate. High Bay lights are fixed from the ceiling via hooks, chains or pendants and even they are fixed directly to the celling.
Facilities Which Can Take Benefits from High Bay Lights
All large and tall buildings can take benefits from these LED lights like warehouse and industrial facilities, recreation facilities, production facilities, storage facilities and airplane hangars. Our LED lighting fixtures will enhance the visibility and the safety of the workers apart from increasing the productivity.
Contact us to light up your larger areas with our high bay lightning. Well, lightning costs are higher. You can reduce the energy use associated with lighting systems by percent provided that you adopt the energy efficient lighting.
Remember, efficient lighting systems reduce the energy consumption and also improve the working environment.
Reach to us to install the high bay lights at your larger areas. We will offer you the best options and economical prices. Trust on the most trusted services in town.
The industries and facilities which require high bay lightning include:
Manufacturing facilities
Warehouses
Industrial Facilities
Municipal Facilities
Gymnasiums
High bay lightning are designed for tall commercial ceilings, they are the best and most cost and energy efficient option available in the market today.