If you stumble upon problems in the motor and machine installations at your commercial abode, then you need to contact with us since we happen to be the expert in this field with more than 30 years of satisfactory customer experience.
We churn out no big claims rather we speak with confidence and proofs. Our experts work on your projects from the beginning till the end and we calculate the power and material needed for your machines and motors at the location.
We install the motors and machines perfectly according to the electrical code. Quality is taken care of always. No matter if the motor is of single phase half horse power or is a 3 phase 50HP VFD controlled motor, we can install it with conviction.
Since we deal with expertise and do everything with care, we have the prestige of completing the projects in 10,000 plus square feet warehouses coupled with rows of welders, forklift battery charger stations, metal fabrication machines and to name a few.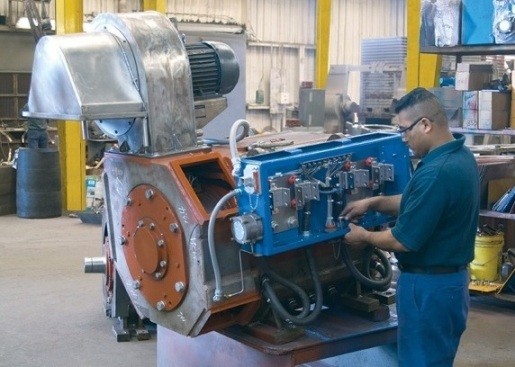 Industrial Motor Installation
At Caltrac Services, you will always bump into the best of the industrial motor installations service with quality of work and your peace of mind.
Get Power Motor Installation Services
You can get the power motor installation services from us. As compared to our competitors, our services are called qualitative. Come to witness it.
Caltrac's Electric Motor Installation Services
We are rated higher in providing the best electric motor installation services. We have the best team in place that does this work. They are experienced, licensed & insured.
Find the Best Industrial Energy Efficient Motors
Our experts will also let you know about identifying the motors which are quite cost-effective and will also help you learn about those motors which are costing you high at your location so that you can replace them with cost-effective motors. We will recommend you the energy efficient motors.
Motor Installation Services
Come to us to get the complete solution of your complete motor installation from power source to the motor. Our quality experts and the trained electricians always make it sure that your motor is megged and its rotation is checked before powering up.
Machine Installation Services
No matter if you have one machine to install or have many to install in entire factory, we will do it with gusto & satisfaction. If you exist on 1st floor or your business is at the 50th floor, it does not matter to us, our team will reach & do the installation on time. Caltrac's team installs all types of industrial & mechanical equipment.
---
Call us @ (403) 651-2621 or visit us to get the most affordable quotes