The first thing that people notice when they visit your house is the fence. Therefore, they should be standing out. The fence must be durable and last for a long time without requiring much maintenance.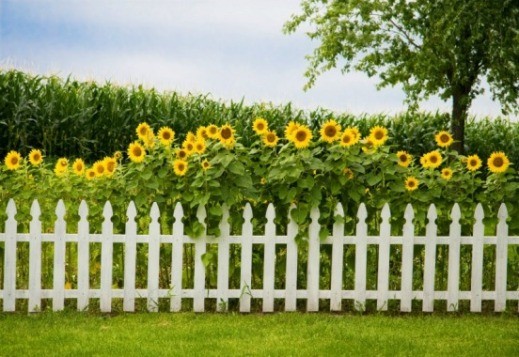 There are so many reasons for you to think about adding a fence to your property. Privacy is one of the most important. A person will not buy a property if they have a fence because this would mean that the buyer will not be sure of their privacy, even if the property is unique and is the most exceptional home in the city or town.Land is a scarce resource. If you have a large farm of thousands of acres or even a small plot that measures less than an acre, marking your property is essential, as it will prevent people from invading it. Installing a fence is the best way to mark the boundaries of your property. It will help you avoid disputes with your neighbors.
Fences not only provide you with privacy or security, it does this by adding beauty to your house. Some types of fences give your home a decorative touch, because they contain decorative elements.This can increase the value of your home. A good quality fence is always a good investment and it also adds value to your property.
When choosing a fence, it is advisable to choose a design wisely. If you want to get the benefits of a fence, make sure that you find the services of an expert. It is important to do this because they will advise you on the right type of fence, the materials you need to use and the style and colors you should use for your fence.
Profitable solutions for all fencing needs. Our quality fencing experts can design and build the fence that suits your needs. We do not exchange fencing constructions with other companies or employees, the jobs are complemented by our full-time fencing experts.
Caltrac Services are the Fence builders in Calgary that provide you with the most suitable plan to build a fence on your property according to your convenience and within your budget and we do not consider our job completed unless our customer is satisfied with the work.
We are the fence contractors in Calgary that provide free consultation services for our customers or call or on site and discuss all about the fence building plan and the timeline in detail and start the work according to it only if the customer is satisfied with the plan.
Your property is an immense investment and it is entirely natural that you want to protect and decorate it. Having a fence installed is an essential step in security and a large investment for an owner. Choosing the good fence contractor for the task is critical to prevent complications from developing at any point during, or accompanying, the installation.
Contact us now for professional fence building
!
For Quick Quotation & Advices Regarding Fences Feel Free To Contact On: (403) 651-2621